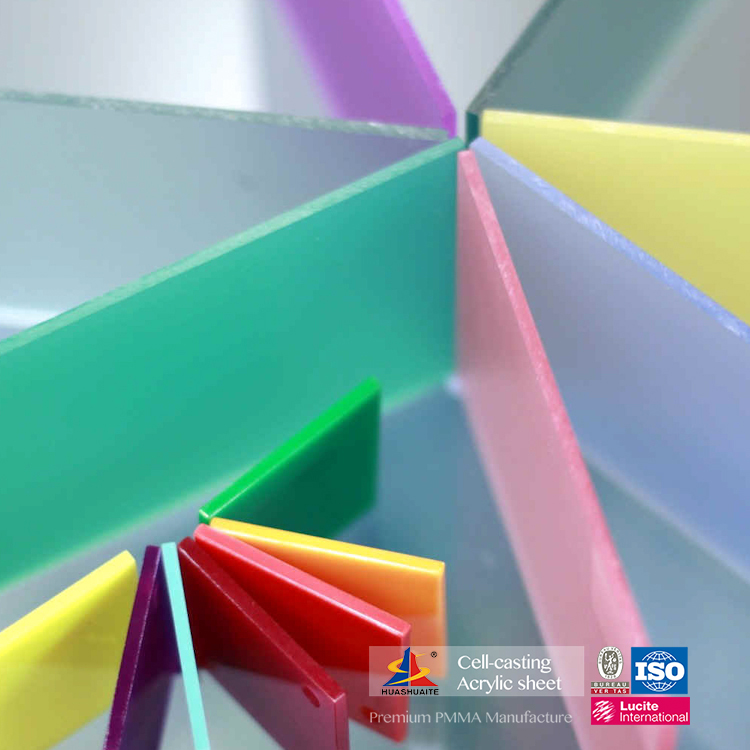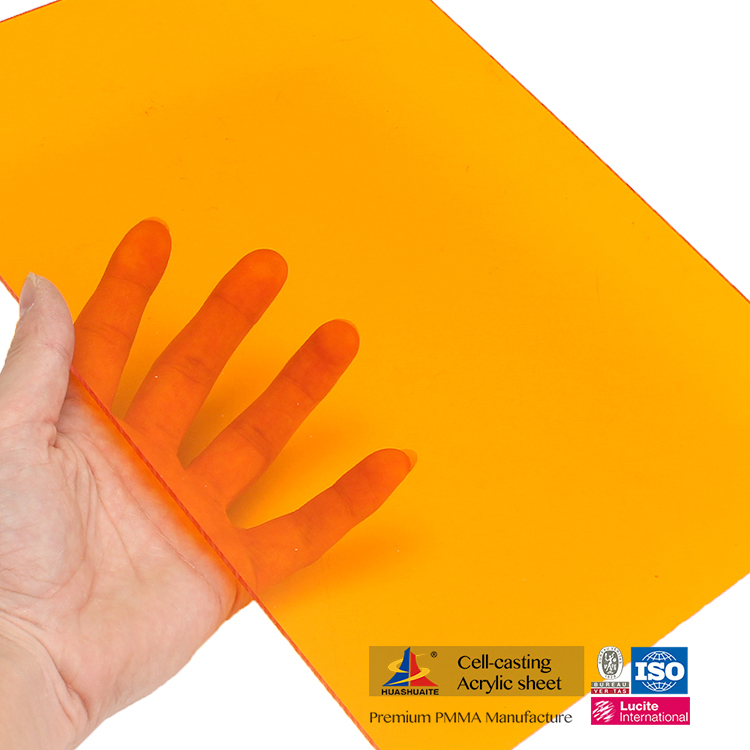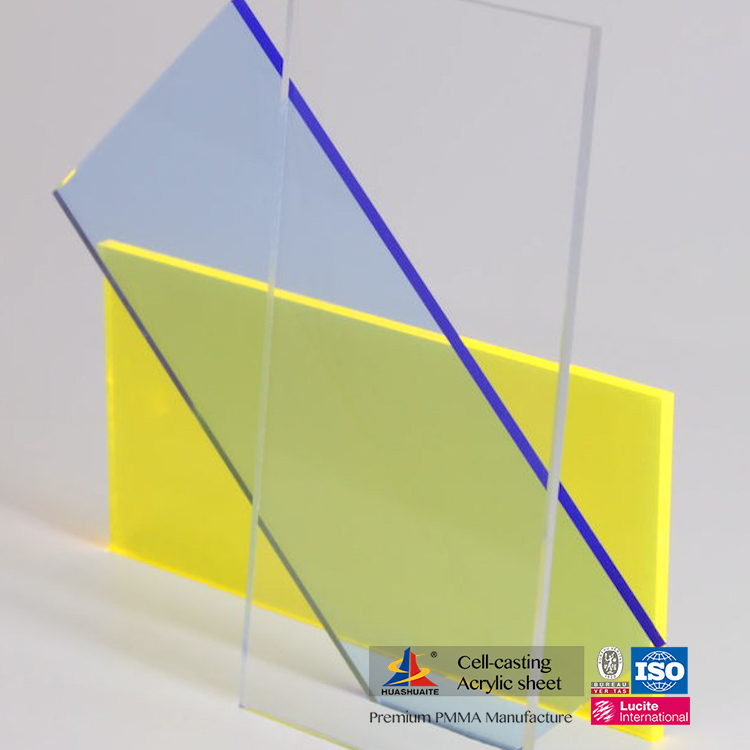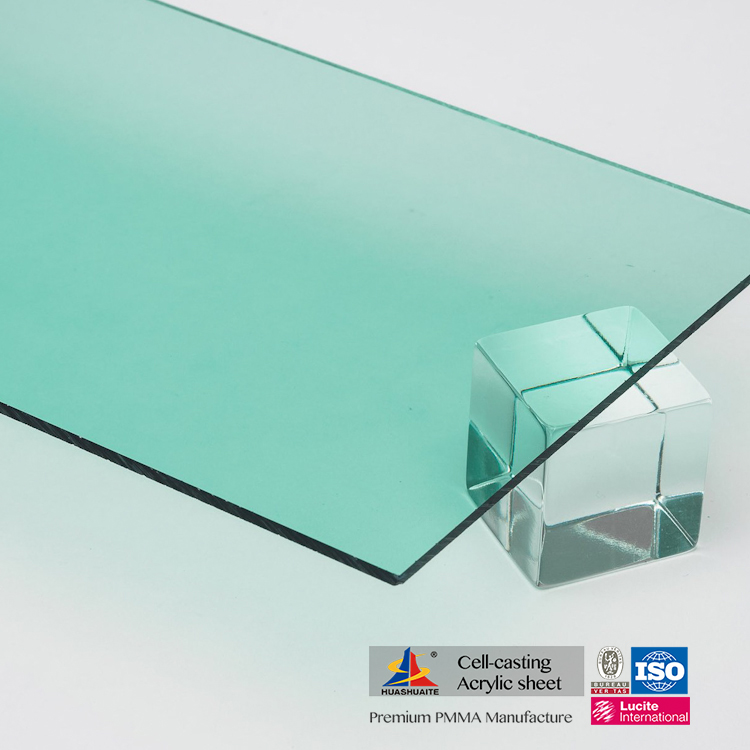 Color Cast Acrylic Sheet Translucent Plexiglass Sheet
Huashuaite's acrylic sheet in Color / Opaque, present full color, high gloss and shiny surface, which don't allow the light to pass. Our color acrylic sheet is optimal choice for application in which light transmission is undesirable.

The Huashaite Characters:
1、Taiwan color cream, imported catalyst.
2、100% Lucite MMA Virgin
3、Advanced control system, DCS control system
4、Strict compliance with ISO standards,
5、Heat Thermoformable PE and Paper Masking options
6、Super mechanical performance, weather resistance.
7、UNTI-UV, Chemical resistance, Color Stable for out-door application.
SKU:
Availability:
Quantity: